Sale!
Codillo de cerdo en Salsa de Mostaza – Laurel
$ 28.00
Pork knuckle stewed traditionally, with a mustard sauce that as well as surprising, will captivate the most demanding palates.
Heat slightly in a bain-marie or empty the contents in a pan and heat over low heat.
This large 900 gram tin with feed 2 or 3 people  – Why now serve with mashed garlic potato and snow peas?
YUM!
Out of stock
Description
Codillo de cerdo guisado de forma tradicional, con una salsa de mostaza que además de sorprender, cautivará a los paladares más exigentes.
Caliéntese ligeramente al baño maría o vaciar el contenido en una cazuela y calentar a fuego lento.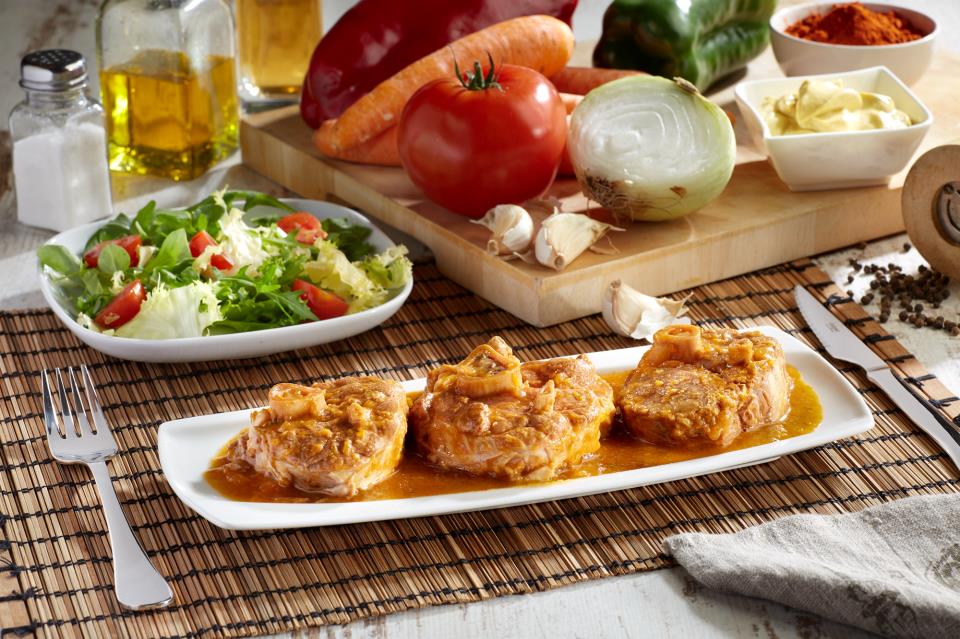 En la costa de Asturias, una de las más ricas en pescados y mariscos del Mar Cantábrico, se encuentra la Villa de Avilés, cuya tradición pesquera se remonta en los siglos. Esta larga tradición, junto con la calidad de los productos del mar y la tierra de Asturias, proporciona a Conservas Laurel los ingredientes básicos para la elaboración artesanal de sus conservas y platos preparados tradicionales.
Bajo la marca Laurel se conjugan antiguas recetas con nuevas y exclusivas creaciones.
La correcta selección y apropiada manipulación de la materia prima, así como la exclusión de cualquier tipo de aditivo o componente no natural (colorante, conservante antioxidante…) son nuestro sello de calidad y garantía por una alimentación sana.